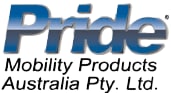 Pride Mobility Australia
Pride Mobility Products Australia is the Australian subsidiary of Pride Mobility Products Corp USA "The No 1 Scooter and Lift Chair Manufacturer in the World" Pride Mobility Products Corp. is the world's leader in the design, development and manufacture of mobility products – power chairs, scooters and lift chairs.
Invacare Australia
The world's leading manufacturer and distributor with the broadest product range of health care products to the chronic, nonacute and home care markets. Key products include – electric scooters, manual and power wheelchairs, electric beds, portable ramps and patient lifters.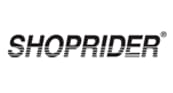 Shoprider
Western Australian based and owned company. Established in 1990, the company has developed into one of Australia's largest suppliers of electric mobility equipment. Specialists in electric scooters and power wheelchairs.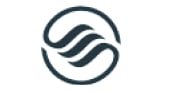 Afikim
Leading developer and manufacturer of advanced and sophisticated electrically powered vehicles, with 15 years of expertise in the international scooter market. Leading supplier of innovative and deluxe electric scooters.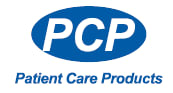 PCP
Patient care products, known nationally as PCP, is one of Australia's leading manufacturers and importers of Rehabilitation equipment. The company which was founded in 1981 has expanded steadily since it's foundation due to the quality of it's products and the attention to service which it provides. The range of products include Mobility Aids, Toilet and Bathroom Aids, specialised chairs and Daily Living Aids.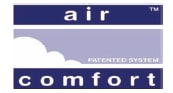 Air Comfort
Air Comfort products are designed for applications where reliability, flexibility and performance are critical in achieving the best possible quality of life for the user. Their lift chairs and nursing beds are widely used in the nursing industry, and have long been a trusted aid in the treatment and prevention of bedsores and other pressure problems.

Karma
Established in 1987, Karma designs, manufactures and markets a comprehensive range of mobility products in worldwide markets. Renowned for their high quality manual wheelchairs they have a very strong brand name in the industry.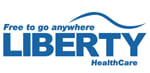 Liberty HealthCare
Liberty HealthCare is an Australian company delivering high quality healthcare and mobility equipment. Liberty Adjustable beds are manufactured in Australia and include an extensive range of Home Care and Nursing Care beds with head, leg and high-low functions.

Novis HealthCare
Established in 2001, Novis is a leading Australian agent for specialist healthcare equipment. Experts in premium quality alternating pressure care mattresses, electric adjustable beds and pressure care cus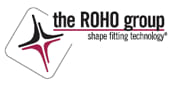 The Roho Group
Acknowledged as the world leader in pressure care cushioning systems, offering a wide range of sizes and configurations.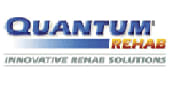 Quantum Rehab
Innovative Rehab Solutions Quantum Rehab is devoted solely to customizing scripted Quantum Power Wheelchairs with specialty seating systems, controllers and a wide variety of rehab accessories based on your individual needs and preferences. Our extensive experience working with Occupational Therapists, Health Care Professionals and their clients ensures that we can customise a power wheelchair package to provide functional solutions for specific requirements.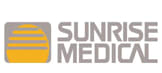 Sunrise Medical
One of the world's largest manufacturers of homecare and extended care products. Founded in 1983, the Sunrise Medical name has been built from many of the most popular brands in the homecare industry including Quickie and Jay.